About us
"In all things, success depends upon previous preparation. and without preparation, there is to be such failure" - Confucius (551-479 BC) Chinese Philosopher

Future Legacy founder Marika Somorjai believes that it is never too early to plan the Legacy you'll leave behind -- and it is never too late to create one.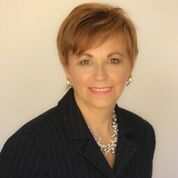 Why choose Marika Somorjai
as your Financial Planner?
Future Legacy offers a broad range of financial services for people of all ages. If retirement is far in your future, you'll benefit from our IRA planning tactics, and, if you're already enjoying retirement, our preservation strategies based on Ed Slott's IRA Distribution seminars (See under Current Issues) will be of particular interest to you. So, wherever you are in your life, Marika will help you look into the future and ask: Where do you want to go from here? - And, what do you want when you get there?

Marika never intended to become a financial planner. Living in her native country, Hungary, Marika built the equivalent of a multi-million dollar manufacturing business from the ground up - an extraordinary achievement at that place and time. Six years after starting, just when she was beginning to enjoy the rewards of her effort, a marriage proposal turned her life upside down. In 1987, Marika made the decision to move to the United States and marry her American husband, leaving her financial security behind.

Moving to a new country where she didn't speak the language was a challenge; but to Marika, challenges are only questions to be answered. After adjusting to life in the Bay Area, her most pressing concern was to learn how our money system works so that she can invest her savings for her son's college education. She had many questions about finances, but soon realized that few people could answer them, and even fewer knew about investing. So, she enrolled in classes. And more classes. And her interest grew. In 1996, Marika's ability to effectively ask, and answer financial questions led her to become a Financial Planner.

"I think people feel better when they plan their own financial security," Marika says. "Then they know what is ahead of them - and what they'll leave to their family".