Circle of Financial Health >> Plan >> Employment & Small Business
Employment & Small Business
Issues to consider relative to your income producing activities: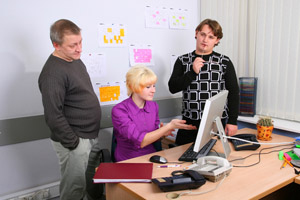 If you are an employee:

401k, 403b rollovers into IRAs (Individual Retirement Accounts independent from your employer)

Deferred Compensation, Executive Bonus Plans

Stock Options, Key Employee benefits,

Pension plans

Job security and future income projections




If you are an employer: (See more under Companies tab)

Existing, or creating new 401k plans – your fiduciary responsibilities.

Employee retaining incentives

SEP IRA, Keogh Plan etc., contributions.




If you have partners in your small business:

Business continuation plans (I.e.: If your partner dies, who will take over and run his part of your business? His wife? – or his teen-age son?)

Will you acquire their share if they die? Can you finance such purchase?
Our purpose is not to answer specific questions but to direct your attention to a few possible problem areas. Should you become our client, we will address those issues in depth. (See more under "Corporations" tab and under "Circle of Financial Health > Protect > Corporate Plans" tab)